37 Mount Merrion Avenue, Blackrock, County Dublin
€1,695,000 - 4 Bed Terraced House 242 m² / 2605 ft² For Sale BER Exempt (0.14 acre site)
myhome.ie/residential/brochure/37-mount-merrion-avenue-blackrock-county-dublin/3641092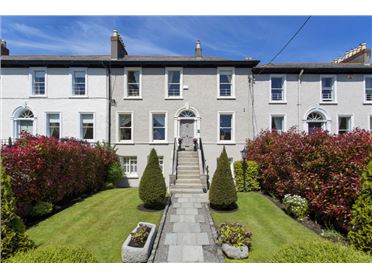 Started off at 1.875m in 2015, then went to 1.725m, now reduced to 1.695m (another 30k).
30k price drops on a house asking well over 1.5m shows that they have lost all control of pricing.
Desperate just to get down below the 1.7m mark and re-establish some viewings.
(i.e. Nobody falls out over 30k at this level).
Interesting history here and captured in other PIN links (might be worth merging)
thepropertypin.com/viewtopic.php?f=23&t=7608
Went for auction in current state (I think) asking 3.25m in March 2007.
They seemed to have failed (poor guys, must have JUST missed the window before the collapse).
irishtimes.com/life-and-style/homes-and-property/lots-of-taste-with-mocha-and-cream-1.1194168
Profiled in The Journal.ie in Jan 2016
thejournal.ie/dream-house-blackrock-2547761-Jan2016/