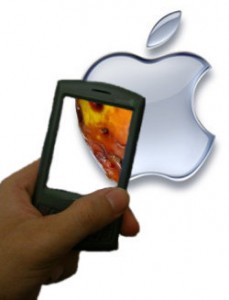 **Decided to create a new thread on Apple's EU-IRL-US Tax scheme, to split from Vulture Fund Section 110 SPV Tax Avoidance thread. Both come to c €20bn in Irish taxes avoided. There are similarities (created by same Dublin IFSC tax firms, aided by Irish Revenue under State direction). EU may rule Section 110 SPV avoidance was also illegal State aid (probably is).
Irish Section 110 SPV, Vultures, Tax Haven, Orphaning Scam: thepropertypin.com/viewtopic.php?p=886770#p886770
Standard of Irish reporting on Apple's Tax Avoidance is better than Section 110. This is because there is a lot of international analysis on Apple's Irish tax avoidance schemes to draw on (Dublin professional firms won't break ranks on Section 110 SPVs).
Still, contrast the "spin" articles in weeks pre EU Apple report ("most likely couple of hundred million", "will reveal nothing we don't know", "will confirm no collusion between State and Apple" etc.), vs. the reality presented so far by EU (130 page report to come), and the less-biased commentary from international commentators on what our State was doing.
IRISH TIMES: Joseph Stiglitz says Ireland should not appeal Apple ruling
US Nobel Prize Winner says: "You got jobs at the cost of stealing revenues from other EU countries"
irishtimes.com/business/economy/joseph-stiglitz-says-ireland-should-not-appeal-apple-ruling-1.2774184
IRISH TIMES: Joseph Stiglitz: 'Cheating' Ireland, muddled Europe
"That 26 per cent growth rate sent a strong message about the magnitude of the corruption going on [in Ireland]"
irishtimes.com/business/economy/joseph-stiglitz-cheating-ireland-muddled-europe-1.2776981
BLOOMBERG: Americans Are Paying Apple Millions to Shelter Overseas Profits
bloomberg.com/graphics/2016-apple-profits/
This is the same for Section 110 SPV scandal, but we have no Margrethe Vestager report into the Vulture Funds tax avoidance schemes in Ireland. We get "Revenue investigations" (despite Revenue being shown to explicitly help the Vultures avoid all Irish taxes) and Noonan's Section 110 Amendment (written by Big 4 firm with enough new "loopholes" to be toothless).
(And Section 110 is even more of a no brainer to prosecute, as it doesn't involve Irish jobs or MNCs etc.).
---
The key to understanding Apple's EU tax scheme (why MNCs are in Ireland), is EU Transfer Pricing (TP) System for IP.
**Once you take a moment to understand EU TP for IP (not complex), you will be able to separate "spin" articles ("our tax affairs are our own business", "the EU is ripping off US taxpayer", "it is US money", "Apple only followed rules", "our future is with MNCs / US, not Europe") and their error strewn conclusions, from what is likely to happen.
You will also see, that while the EU is asking nicely now (not fining us, or forcing us to offset the €19bn against our debt, and supporting our 12.5% rate), they can do this another way (now the powerful UK tax veto is gone), which, even if our tax rate was 0% (or less than 0%), would make us useless to MNCs (in fact, worse than useless; as shown below).
However, for the impatient, the quick answer is that Margrethe Vestager is forcing Apple to choose between:
(a) Irish Taxation (€13bn + €6bn fines) = Apple Ireland ("ASI"), was always really Irish, and owes 12.5% Irish back tax.
(b) US Taxation (c €40bn + no fines) = ignore Apple Ireland, was always going back to US, will pay the 35%+5% US tax.
(c) EU taxation (c. €40bn + €20bn fines) = Apple Ireland is "stateless", used EU TP system illegally, owes range of EU taxes.
As we will see, Apple have decided to lock in (a) (when they moved Apple Ireland "onshore" as part of the "Leprechaun Economics" moment a few weeks ago). This is Apple "blinking" to avoid any further accrual of bigger liability under (c). Apple also announced a commitment to (b) in paying more US taxes (against which, they will get a credit for any Irish taxes paid under (a); hence why (a) is an immediate no-brainier). Apple have also decided to invest in global data-centres in Ireland (allows them to permanently avoid (b), so another no-brainer). Apple are not going to spend the next 6 years appealing (a), they are going to accept (a) soon (no-brainer), to protect against (c), which they will be fighting for years.**
---
SIX STEPS TO AVOID ALL EU (incl. IRISH) AND US TAXES, VIA A POST-BOX IN 70 SIR JOHN ROGERSON'S QUAY
WALL STREET JOURNAL: Why do so many US multi-nationals share the same Dublin postal address, Oct 2013
wsj.com/articles/SB10001424052702303376904579137582697448774
1. Secret Ingredient: Making Intellectual Property (IP). Let's say Apple US spent $200m (generic number) developing iOS (it's iPhone operating system). Apple US sells a not fully completed non-US version of iOS, with ALL attached non-US patents (a.k.a the "knowledge box"), to an Apple Ireland entity (generic name for "ASI"), for c $500m. Apple US will then pay full US taxes on this gain of $300m and send a cheque to the US IRS. Easy so far. While Apple Inc. (parent) still owns everything (this is an "internal" sale), in terms of the US tax code, this $500m asset has now left the US IRS "net" until the fruits of it's labors are repatriated home to the US (see step 6. below). The US IRS are already starting to probe these "internal" sales.
THE GUARDIAN: Facebook could face extra $5bn tax bill after US investigation on Irish asset transfers
theguardian.com/technology/2016/jul/29/facebook-us-tax-investigation-irs-ireland
2. Inflating the IP Value (when "magic" happens). Specialist IP corporate financiers (why Dublin accountancy firms have big corporate finance practices) make two discoveries. First, if the Apple device has no iOS software, it can't function? iOS is therefore "secret sauce" (like a drug patent). iOS is the "IP". Then they show Apple Ireland it has done an amazing deal with, Apple US. They show if the non-US version of iOS is converted into 200 languages (and local formats), then Apple Ireland can sell Apple devices all over the world (fancy that). Silly Apple US. The global commercial value is estimated at +€100bns (why so many MNC jobs in Ireland are low grade "localisation", or language translation). As Apple Ireland bought the non-US iOS "knowledge box", the Dublin IP financiers estimate the iOS "IP" to be worth c €50bn (yes, iOS could be replicated by a competitor, but it would take years to avoid hitting Apple Ireland's patents). This "bloated" IP is the key to Apple's tax Alchemy.
3. Avoiding tax on the IP step-up. A €50bn gain in Apple Ireland will attract tax (both Irish, and even US), and would distort Ireland's National Accounts (our 2014 GDP was c €200bn). Apple, and the Irish State, worked a scheme to have Apple Ireland both resident in Ireland (so Apple Ireland can avail of EU TP system; you can't do EU TP from Cayman, or much worse, "stateless" locations*), and non-resident in Ireland (to avoid all Irish tax). The EU's Apple Summary, proves most of recent 26% increase in Irish GDP ("leprechaun economics") was mostly Apple, forced to unwind it's "dual" status (as EU report drew near). Apple paid a once-off Irish tax on transfer (€500m vs. €50bn gain), increasing Irish EU GDP levies by up to 380m per annum.
(*) note: Apple can access the EU TP System direct from the US (there is a massive US-EU tax treaty), but if Apple Ireland was still in the US (i.e. Step 1. never happened), then it's 35% Federal + c 5% State US Taxes on all EU profits (vs. 0.005%)
**RTE: Revised GDP figures will increase our EU levies but that is offset by other benefits, advises Noonan **
thepropertypin.com/viewtopic.php?p=889565#p889565
SEAMUS COFFEY: Some take-outs from the Apple Ruling
economic-incentives.blogspot.ie/2016/08/some-take-outs-from-apple-ruling.html
(in hindsight, we didn't need to wait for the EU briefing / Seamus Coffey, to know "leprechaun economics" was Apple, as Aircraft Leasing (due to its offsetting financing) is a net minor GDP driver, no matter how big the transactions are).
4. Using the IP to re-route EU profits to Ireland. Before step 3., if Apple Ireland sold an iPhone in Germany for €500, Apple Germany would offset valid incurred cash costs (Apple China / Foxconn manufacturing costs of c €150, and Apple Germany marketing costs of about €50) giving a German profit of €300 on that iPhone. German Revenue would take €100 of this in German taxes, and €200 can go back to Ireland(*). EU TP rules allow EU resident companies, like Apple Ireland, to charge Apple Germany a share of their €50bn IP value, expressed as a royalty charge. Charging this royalty to Apple Germany wipes out all Apple's German profits. Apple Germany pays no German taxes, and the full €300 goes back to Apple Ireland tax-free.
(*) note: again per 3. above, Apple could just sell into Germany direct from the US (via the EU-US tax treaties). The €300 would go direct to Apple in the US, however, per 3. above, this would leave Apple exposed to full US taxes of 35% Federal + c 5% State. The Apple Ireland "IP" is thus an elaborate US-EU tax avoidance tool, to get the German Revenue to allow Apple's German profits be re-routed to Ireland (under the EU TP System). Without this "IP", Ireland has a minimal role in Apple's taxable "value chain" (as per the EU-US Tax Treaties), and thus Apple must either pay mostly US tax and/or some German tax, on it's German profits. Without the "IP" (and the EU TP System to apply it), Apple can't get its German profits to Ireland.
5. Cherry on Top: Avoiding Irish Tax. EU challenged step 4. in 2011 (we will get to CCCTB), but UK Veto stopped it (Osborne was turning Britain into an even bigger EU tax-haven than Ireland). Despite Ireland having the "golden ticket" of being INSIDE the EU's TP system (why Apple Ireland had to be legally resident in Ireland), AND having the lowest EU corporate tax rate, that was not enough, they wanted 0%. The Irish Revenue (seemingly independent of Government) agreed that while legally in Ireland (to access EU TP; and shield from the US IRS, see 6. next), it was in practice offshore, and therefore no Irish taxes applied. In 2010, Apple Ireland's tax rate fell to c 0%. Apple Ireland's profits then quadrupled (doubled every year after). The Irish Revenue had perfected a "straw" for Apple, stuck into the EU, allowing Apple to suck all its EU profits (from Germany, France, Italy etc.), to Ireland, and on to offshore locations, free of EU, Irish and (see next) US tax.
6. Locking it away from US IRS. US tax law requires US MNCs to remit non-US profits back to the US for final taxing at US tax rates of 35% Federal + c 5% State. The Double Tax Treaty system allows US MNCs to get a federal tax credit for taxes paid in EU countries in which profits were made. If Apple pays 35% on French profits, no further Federal US taxes apply. If Apple pays 12.5% in Ireland, then only 22.5% of Federal US taxes apply. The US IRS allows MNCs leave EU profits outside of the US IF these EU profits are going to be re-invested in the EU location (another reason why Apple can't do all of this legally from the Cayman, or other offshore hub etc. as it would fail this US IRS re-investment test). Apple claimed this right in their US 10K Returns. Margrethe claims Apple violates this by LENDING (instead of remitting), cash back to US (50% of all Apple US R&D). That is how Apple built the largest offshore cash hoard in history. Profits from the EU, that never paid EU, Irish or US taxes. Apple Ireland's "IP" is an elaborate tool to perpetually defer remittance of Apple's EU profits, back to US for taxing.
---
3 CRITICAL CONCLUSIONS FROM THE ABOVE
1. Without access to EU TP System, to re-charge 'bloated' IPs, Ireland is worthless to MNCs. If EU TP rules are amended, then even if Ireland's tax rate is 0%, we are useless to MNCs. In fact we are worse then useless, we are toxic. Without EU TP rules, MNCs would re-locate their Irish jobs into Europe's highest tax countries(*), so as to maximize the tax relief on these costs (Theresa May take note). Under CCCTB, Ireland would go from being the "Celtic Tiger" to something between Scotland (worst), or the Isle of Man (at best).
(*) Per 3. & 4. earlier above, it could also do direct via US (but outcome is same - Irish jobs get re-located to the US)
i.e. Take following example (repeated from above):
Sell iPhone in Germany for €500
Take away €150 (Apple China manufacturing) and €50 (German marketing).
You are left with German profit of €300.
Option A (current system in a reformed EU TP world):
Subtract German tax of €100 (33%) and send €200 Ireland.
Subtract Irish Costs of €100 and send €100 remainder to the US.
Option B (more likely system in a reformed EU TP world):
Move all Irish jobs to Germany.
Subtract another €100 (Irish costs moved) from earlier German profit.
You are now left with German profit of €200m.
Subtract Geman tax of €66 (33%) and send €137 to the US.
Which option will Apple take post a reform of EU TP rules as they apply to IP?
In fact this toxic loop is amplified when you consider a key reason for the MNC having the jobs in Ireland in the first place, is to give an "economic justification" for it's IP calculation. i.e. €50bn in IP came as a result of 5,500 Irish workers reworking iOS for over 200 global markets (i.e. translating the language etc.). If Ireland lost it's access to re-charge this IP via the EU TP system (i.e. due to CCCTB or BEPs), then the rationale for the 5,500 jobs in Ireland is gone - and the inability to offset their costs against say, German taxes (or US taxes), means it is better to move them to Germany (or US) etc. (per above example).
** Big countries (US, Germany, France, Italy etc.) are high tax countries. It is dawning on them that allowing high-tech IP TP scams, is costing them not only taxes, but also jobs. If Ireland was stopped from re-charging "inflated" IPs via EU TP, then jobs move to higher tax countries to maximise tax relief. There goes Irish jobs. There goes Dublin Office (and Irish Banks, again, with it). The Isle of Man (or Cayman) is not a "Celtic Tiger" for a reason (not in EU TP).**
2. Without the UK Veto, our days of abusing the EU TP system may still be ending. In 2011, the EU Commission launched its proposal to kill aggressive EU TP of IP assets. It was called the CCCTB (a way of cancelling all inter-group IP re-charging, like Apple does). While 8 countries voted against it, several were voting as favors to the UK (Eastern Europeans, in return for sw payments), it was the UK who effectively killed it (with Ireland).
CCCTB Wikipedia Page
en.wikipedia.org/wiki/Common_Consolidated_Corporate_Tax_Base
IRISH INDEPENDENT: EU CCCTB Scheme could slash Ireland's tax base in half, Seamus Coffey
independent.ie/business/irish/eu-scheme-could-slash-irelands-tax-base-in-half-35292501.html
Post BREXIT, the beneficiaries of EU TP are Lux, Ireland and Holland (lesser). Dutch ex. EU Competition Commissioner Neelie Kroes (sits on the Board of several large US IT MNCs in Holland, also paying c 0% EU tax), lambasted Margrethe Vestager for her Apple fine (it is a strange "rule of law" Neelie, that allows a US MNC suck German profits to Cayman, gross).
IRISH INDEPENDENT: Tax ruling will harm rules of law, warns former EU watchdog, Neelie Kroes
independent.ie/business/irish/tax-ruling-will-harm-not-help-warns-former-eu-watchdog-35015098.html
The EU has many routes to pressurizing us on CCCTB. One of which would be to involve the ECB and discretely limit Ireland's access to the sovereign bond repo program (will send Irish yields upwards), call in the Irish Central Bank's on-demand financing carry deal on the Prom Note (major hit to GDP, and send yields higher again), and/or demand faster wind-up of NAMA (again, not good). Like what Sean Fitzpatrick did with Anglo borrowers, most ECB support for Ireland (still considerable), is on a rolling / on-demand basis. They could send us back to 2012, as they have done with Greeks, and did to Italians in 2013.
BLOOMBERG 2013: Did the ECB Just Warn Italian Voters Against Berlusconi?
bloomberg.com/view/articles/2013-02-22/did-the-ecb-just-warn-italian-voters-against-berlusconi-
WSJ 2015: ECB Turns the Screw on Greece
blogs.wsj.com/moneybeat/2015/02/05/ecb-piles-the-pressure-on-greece/
In fact, if the big EU countries, ex. Nellie's Holland, (who will make up the vast bulk of Apple's EU taxes avoided), decide to enact CCCTB (or other EU TP System changes) under "enhanced corporation" rules (9 EU countries agree to a common approach), then that could produce most of the effect. Apple would either go back to selling direct from US (paying 35%+5% US tax) or accept the higher rates of tax under CCCTB. Both options will be a re-location of Irish jobs.
3. The US IRS has been made a fool of by Washington. Apple claim on their US 10K (you can end up in serious hot water lying on a 10K), that EU profits are going to be perpetually re-invested in EU (and will not be remitted back to the US, and suffer US taxes). Margrethe Vestager claims that Apple LENDS these EU off-shored profits back to the US for US R&D (claims 50% all US R&D is EU cash) - thus illegally avoiding US taxes. That is not "political crap", but a violation of US tax law (really serious).
Margrethe's claim implies the US IRS was probably giving Apple "sweetheart" deals (or is very stupid ). We have the hilarity of Tim C(r)ook stating today that Apple - as a first - are going to remit their 2014 EU profits back to the US and pay "billions" of US taxes. If Washington was not so supportive of Apple Ireland (the irony of Tim's "political crap" statement) then Apple executives would be facing a criminal investigation from the US IRS for what Margrethe claims (if proven true). At minimum, a lot of big New York law firms are going to be pouring over Apple's 10Ks and the eventual EU report, for possible shareholder law suits (nothing like a shareholder law suit against a firm with +€150bn in cash + does such stupid things as trying to fool major EU tax authorities their IP was inside the EU TP system, when Ireland's Revenue Commissioners say it was "stateless").
IRISH TIMES: Apple to pay further 'billions' of tax on 2014 European profits next year
irishtimes.com/business/economy/apple-to-pay-further-billions-of-tax-on-2014-european-profits-next-year-1.2775496
Margrethe Vestager's report shows not only is Tim C(r)ook scamming the US IRS; he is also scamming the US economy. If the US IRS did the same work Margrethe Vestager did (showing Apple lends offshore money back to US), then not only would Apple have to pay US taxes, but it would move Irish jobs back to US, to optimise US tax relief against them.
Yet we still have the US Treasury (and Fine Gael) complaining that if Apple have to pay Irish taxes on their EU profits (even just 12.5%), it would be a travesty, as it would reduce their US tax contribution. They are effectively claiming that Apple should entitled to get 100% of their EU profits fully free of any taxes (try doing that in reverse from the US - you could end in jail / under FBI investigation). Contrast US Treasury's approach on Apple, with what the US Treasury did when Pfizer & Allergan wanted to do an Irish tax inversion, to relocate Allergen's US profits, gross, to Ireland (i.e. reverse of Apple). Clearly, Big Pharma is not a friend of the Democrats (Hillary attacks regularly), while Big Tech is (and have been very supportive of Hillary).
WALL STREET JOURNAL: Treasury move, which was far more aggressive than anticipated, sent Allergan's shares tumbling
wsj.com/articles/u-s-treasury-unveils-new-steps-to-limit-tax-inversions-1459803636
No other firm has achieved such a mass and complete avoidance of taxes, from multiple major OECD / G7 countries, in modern economic history. The bizarre US Treasury arguments show how complicit they have been in helping Apple making a fool of the US IRS (and compliant US corporations). That is not "political crap", that is a flat (maybe criminal) violation of US tax codes. It seems Tim C(r)ook has inherited Hillary's Clinton shield from all US laws (tax and otherwise).
---
HOW THESE "FINANCIAL STRUCTURES" IMPACT IRELAND'S ECONOMY
Now that you have shown the patience to get this far, some insights (and effect on Property).
1. Distorted Irish GDP (and GNP). There has always been a question on Ireland's GDP (and GNP) being "artificially inflated" by MNC tax and IP structuring. A statistic that captures (crudely) this "distortion", is GNI / GDP. As you can see from a 2011 Eurostat table of this, Ireland and Luxembourg are the two most distorted GDPs in the EU (on a "crude" level, Ireland's GDP is c. 20% "inflated" vs. other EU countries). Net of Apple moving it's IP back to Ireland in 2015 (driver of "Leprechaun Economics"), Ireland's GDP is probably now the most distorted in the EU, and to a far greater extent than the 20% in 2011.
SEAMUS COFFEY: GDP and International Comparisons, 2011
economic-incentives.blogspot.ie/2013/04/gdp-and-international-comparisons.html
2. Distorted Understanding of Irish Indebtedness. This means that Irish Debt to GDP figures can give a very mis-leading picture of Ireland's solvency (even before "Leprechaun"). The Irish Times article below on just Government Debt from 2014, stumbles into this point (without fully understanding why). However, tables that look at combined Government + Consumer Debt, highlight Ireland as looking worse then even Greece (who have high Government but low Consumer Debt), on a per capita basis (can't find a good link for this). The reason for Ireland's high indebtedness, is from 3. and 4. next.
IRISH TIMES: Who owes more money - the Irish or the Greeks?
irishtimes.com/business/economy/who-owes-more-money-the-irish-or-the-greeks-1.2236034
3. Rich in GDP but not in GNI. Irish people are well used to articles showing that Ireland ranks very highly on GDP per capita (one of the richest in Europe). However Irish people don't feel like they are living in Geneva or London. Again, that is because our GDP (and GNP) contains a component of "fresh air". In the property boom (2000-2007), Ireland "squared-this-circle", by increasing Irish consumer indebtedness (Ireland's "Celtic Tiger" GDP growth encouraged EU banks to lend aggressively to Irish Banks), thus giving a temporary "feeling" of greater wealth, in line with our "inflated" GDP per capita (until it didn't).
IRISH INDEPENDENT: Dublin recorded 2nd highest level of GDP per person employed among EU capitals, Sept 2016
independent.ie/business/irish/revealed-the-county-that-generates-the-most-revenue-in-the-state-35031768.html
4. Distorted Property Markets. Irish Wages, Irish Cost of Build (c €175 sq ft ex. VAT) and Irish Mortgage Lending Multiples (c 3.5 x Income) are all close to EU-18 Averages. But, unlike other EU countries, few want to use land / capital / resources to build Irish houses? The reason is a badly structured, MNC-driven, office market. Dublin capitalised prime office values (now at +€1,100 per sq ft, or 4-5x core cost of build), are the most expensive in the 57 City CBRE EMEA Survey (after Geneva, Zurich, Paris & London). US MNCs, saving $bns in EU-US taxes with dodgy "stateless" IP schemes in Dublin, don't haggle or walk away over asking rents (Dublin rents are close to City of London). Traditionally, Ireland (again) "squared-this-circle", by increasing Private Mortgage Lending Multiples (PMLMs) to bring residential capitalised values closer to €1,000 per sq ft (incentivise house building vs. office building). You need PMLMs at +5.5-6x for this. The GFC showed this works for a period, and then crashes. Office is highly leveraged to cycle, and paying +4x cost of build (outside Geneva, Zurich, Paris and London) is not sustainable.
TURNER & TOWNSEND: COST TO BUILD PRIME GRADE A OFFICE SPACE IN EUROPE

KNIGHT FRANK: DUBLIN OFFICE SALES PRICE AS A % OF CORE COST OF BUILD

All of this is discussed in more detail on this thread:
Dublin Office Bubble, FG Landlord Nirvana, IREF QIAIFs REITs
thepropertypin.com/viewtopic.php?f=4&t=66479**