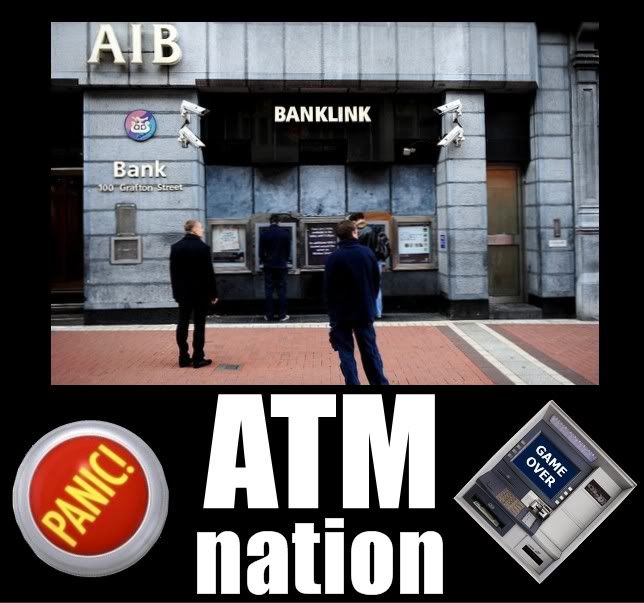 I'm sick of these FG gobshites taking up the FF clarion call and saying defaulting/not bailing out the banks would means the ATMs would stop working.
Can anyone explain to me how this is possible?
Is there a special "kill switch" in the DoF for ATMs?
Should we designate ATMs as part of our critical infrastructure?