Anyones Brazilian/Portuguese up to speed? Maybe @IrishInOz2020 might help, I think they were practising a fair bit no?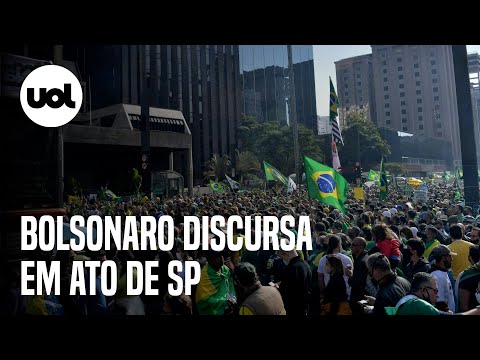 G Translate of YT video description:
This Sunday (1st), President Jair Bolsonaro (no party) spoke, via video, with the protesters who attended the act in favor of the printed vote on Avenida Paulista. He congratulated the public for the act and reinforced his request for a printed vote in the presidential election. Despite the request, through its official Twitter account, the TSE (Superior Electoral Court) stated that the electronic voting machines already print ballots with the votes of each polling station, which can be audited by any citizen on the day of the election.
Millions of brazilians are organizing a huge rally in defense of freedom and democracy. It will happen on our Independence Day, September 7th.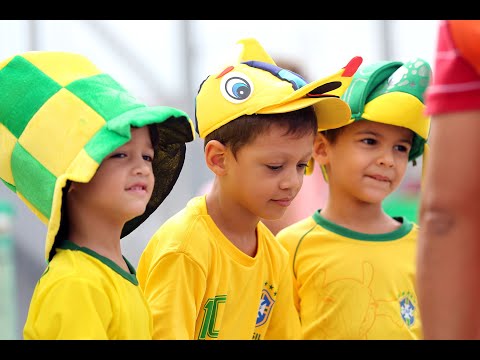 Sep 7th.
The Brazilian federal constitution says that "all power emanates from the people". The people took to the streets and demand that the Supreme Court stop intervening in the president's government @jairbolsonaro

Brazil wants its freedom back! BRAZIL ABOVE ALL; GOD ABOVE ALL!
Video - https://twitter.com/bellanna/status/1435073799922274305
Yesterday
JUST IN - Bolsonaro leads Lula in Brazil election: 1% counted

UPDATE - Bolsonaro and Lula will go to a runoff on October 30th.

Pollsters incorrectly expected a clear victory of over 50% for Lula before the election.

Lula - 47.63%
Bolsonaro - 43.88%

95% of votes counted.

@disclosetv
Today
From Caffeinated to Decaffeinated… maybe there was a burst pipe?
Brazilian Truckers
Are not happy, another stolen election?
Burning Tyres blocking roads https://twitter.com/paulrbrian/status/1587078611961581569
More Blocking roads https://twitter.com/ENIAQUINO/status/1587175727782322176
Looting! Fires! https://twitter.com/AgenciaAJN/status/1587192307236872192
6h • 15 tweets • 4 min read

HAPPENING NOW: Things are developing quickly in Brazil, and not in a good way after the election that was STOLEN from Bolsonaro.
The police are starting to join with the Bolsonarista truck drivers who are protesting the fraudulent results of the Brazilian election.
BREAKING: Roads to São Paolo Airport now BLOCKED by pro-Bolsonaro protesters.
ALSO HAPPENING: Federal SWAT Police in Brazil are now JOINING with pro-Bolsonaro protesters.
Reports on the ground are that WhatsApp service is being blocked in some regions of the country to break up coordination among pro-Bolsonaro protesters.
My sources state that The Sao Paulo Civilian Police is under barracks order, and colleagues in the police union claim they will uprise and join the pro-Bolsonaro protesters.
Sources also stating military police units in Sao Paulo are being pressured by the current sitting governor, but might join the pro-Bolsonaro protesters as well.
HAPPENING NOW: Road between Rio de Janeiro and São Paolo now BLOCKED by pro-Bolsonaro protesters.
Pro-Bolsonaro protesters now blocking the path of army units in order to pressure them into joining the protests against the fraudulent election results in Brazil.
BREAKING: National Road Police has joined with the protesters blocking the São Paulo International Airport and has assisted them in cutting through the fencing of the airport.
BREAKING: Youtube has just announced they will actively censor any dissenting content about the election result in Brazil.
HAPPENING NOW: Pro-Bolsonaro protesters in Brazil are now blocking the road to Paraguay using a crane and junkyard scrap.
UPDATE: Pro-Bolsonaro protesters are blocking the Rio de Janeiro - Santos road, with support from local military police.
MORE: Protesters using cranes and farm equipment to block a road that connects Western Brazil to the Amazonic region and the SE region (where metro centers such as Rio and São Paulo are). Sinop-MT is the heartland of Brazilian ag production. This means food can't leave the region
ON THE GROUND: Pro-Bolsonaro protesters are using construction trucks to haul dirt and sand to block roads.
BREAKING: From a road block in Acre, deep in the Amazonic region near border with Bolivia and Peru.
According to this protester, the National Force (Federal Swat Team) in Acre met with protesters, helped them set a roadblock, and are now leaving the state and going to Brasília.
Unroll Src: Thread by @VishBurra on Thread Reader App – Thread Reader App
This account seem to have a lot as per snapshot above https://twitter.com/VishBurra
Also a wee or two ago there was a video doing the rounds of Bolsonaro in a lodge during some ceremony. Make of that what you will. If you find it please post. It's somewhere on twitter
BREAKING: Youtube has just announced they will actively censor any dissenting content about the election result in Brazil.
Src:
https://twitter.com/VishBurra/status/1587301299837599744
Yet we know, (but the news don't report it) that google has done this for years and year on many subjects, elections etc. etc. from the 8th to what else?
Menace Mass manipulation of the info flow via SERPS.
I've seen now more than one instance of this online.