So BL had this report today, pulled it out of his bag, read the attractive sections and put it back in his bag without mentioning that the EU are against the magic valuations.
Is that not misleading?
Has their being any discussion on
How we are going to pay for this NAMA?
' it should be ensured that the assumptions to determine the long-term economic value of bank assets will not involve undue premium payments to the participating financial institutions to avoid creating inappropriate incentives from their side as regards the use of the scheme' ECB
well in case you haven't noticed the banks ALL of them have been acting under the basis of inappropriate incentives since the day NAMA was announced - they have been dribbling money to bad loans, rolling up interest payments and deferring all principal payments for ALL loans EVERY DAY for the last 6 months
ALL on the basis of expected premium pricing from NAMA
LET THEM FAIL AND LETS HAVE A PROPER FIRE SALE IN IRISH PROPERTY!!!
The ECB statement just reflects a simple piece of financial mathematics
LTEV = Bullshit
We discussed this simple identity before on the pin.
BJ
LTEV is only an Irish euphemism for Galloping Knobrot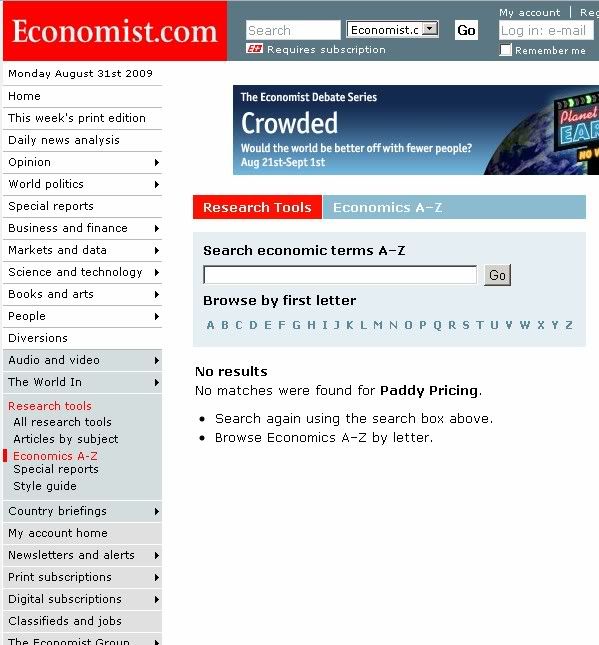 economist.com/research/Econo … %20Pricing
They'll need to cross-reference when they update their terminology.
According to Frank Fahey its free money from the ECB.
I'm sure your children's children will think of something and tell their children to implement it.