I've create a demographic Xmas tree so that it's possible to try and get a picture of what is happening with the demographics. I'll try and develop this a bit in the future, but basically there are a number of waves moving through the demographics (birth booms, historic emmigration waves, immigration, changes in death rate etc…)

But here's a snapshot of the changes that are currently happening.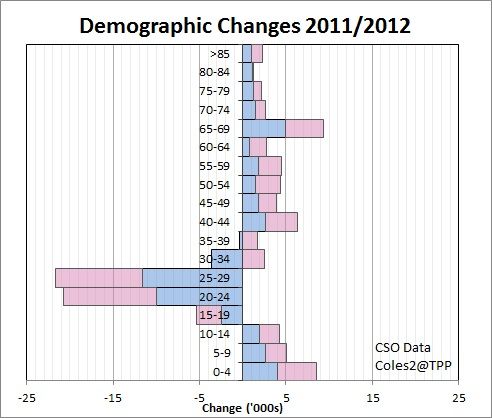 Certainly quite a bit of pressure on household formations… (20-40 year-olds)
It's not houses we need to build, but nursing homes.