Another Irish Times "plant" article, this time from Cliff Taylor
First we had UCD Professor Eamonn Walsh doing his "Comical Ali" routine on RTE Primetime of "No Scandal Here".
rte.ie/player/ie/show/prime-time-extras-30003379/10603680/
His points shown to be false here. thepropertypin.com/viewtopic.php?p=885807#p885807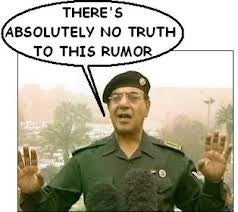 Then we had Irish Times John McManus doing his "You Can't Handle the Truth" routine.
His points also exposed here. thepropertypin.com/viewtopic.php?p=885941#p885941

Now we also get Irish Times Cliff Taylor, with a tried and tested routine in Irish journalism - "Waiting for Godot"
**IRISH TIMES: How to get vulture funds to pay tax, Cliff Taylor **(odd title, given conclusions Cliff comes to)
irishtimes.com/business/financial-services/how-to-get-vulture-funds-to-pay-tax-1.2740830
There was a scandal, there is a scandal, there will always be a scandal. I must go on. You must go on. We all go on.
https://www.britishtheatreguide.info/system/images/23968/standard/waiting-for-godot-stc-2013-hugo-weaving-richard-roxburgh-3--lisa-tomasetti.jpg?1433654243
"Waiting for Godot" is reserved for the end of Irish scandals, when Irish Justice (a.k.a. Godot), yet again, fails to arrive. Irish media run the "Waiting for Godot" routine to give the Irish public "new hope" that Godot's (i.e. Justice) no-show was not because of any cronyism / corruption (it was). It was due to something else. Keep the faith. It will come in the future. It is an appeal to the most reliable instincts of the Irish public … apathy towards cronyism & corruption (all deja vu)
i.e.
Bank Inquiry. Godot Defense = "sure, didn't we all go mad with property".
Moriarty Tribunal (+spin offs). Godot Defense = "sure, didn't we elect them".
Beef Tribunal. Godot Defense = "sure, wouldn't you have done the same in his position".
Before we get to the people who inspired Cliff's article, some comments on the article itself:
1. Laced with Godot Defense. "… it is the classic Irish tax battle". I cannot remember any "classic" Irish tax battles Cliff, involving Dublin law and accounting firms helping foreigners to avoid billions in Irish taxes from the Irish domestic economy? Again, we never see "classic" business vs. politicians battles, instead, we see business + politicians vs. public. Article is laced with "Godot" touch-points "… it was always going to be controversial…" (eh, not if they paid their Irish taxes Cliff)?
2. Irish Banks used Section 110. Despite Cliff (or John McManus) doing no research on the scandal (i.e. downloading the freely available accounts of vultures to check amounts, and Dublin law + accounting firms who built their S110s etc.), there is a reference to Irish banks using Section 110. Cliff forgets to add that Irish banks have NEVER (ever) tried Section 110 to avoid Irish taxes (corporate+withholding) on Irish mortgages. Ever. It is avoidance Cliff.
3. The Punchline. 2nd last paragraph reveals the intent of Cliff's article. "Tax industry sources say that changing the laws to apply retrospectively would be difficult. The question is whether the vulture funds and their advisers stick to the letter of the law in establishing these companies and channeling funds in this way." This is a lie. But this paragraph needs more explanation as to why some Dublin tax partners are now sweating bullets (and why they got Cliff involved).
---
Department of Finance terrified of being sued by Vultures
Irish Revenue (almost) never issues rulings / clarifications to individual clients. Revenue instead writes to the partners of the Dublin accounting firms. It is these partners who ask for the rulings / clarifications (and even draft the wording for Revenue). These partners then "interpret" Revenue's letter and issue tax advice to their clients, who pay large amounts of money for it. As per my earlier posts, the amounts of tax avoidance here are huge. On a typical €100m investment, the vulture will expect to avoid - in the base-case - €100m in Irish taxes over life of the investment (and this will be exceeded in most cases).
This scandal has become so twisted, that the Dept of Finance is terrified to even tell NAMA to stop selling to Section 110s (as it is doing today), in case the vultures take it as a sign that Revenue is coming after them, and act first.
The DOF is terrified the vultures will start suing their Dublin tax advisers in Irish Courts (vultures are litigious). When vultures (and their advisers) start waiving Revenue "comfort letters" in Irish court, it will become clear to the Irish public (and EU Commission) what happened.
So, that is why nothing is going to happen (i.e. the Godot Defense needs to be played early).
---
Cronyism of John McManus and Cliff Taylor
We now have the two most senior business editors of the Irish Times, writing Section 110 articles, but never mentioning;
That this scandal runs to tens of billions (hundreds of millions already avoided).
That avoiding all domestic taxes is wrong - everywhere (incl. Ireland) - under anti-avoidance (regardless of structure).
That no Irish corporate (from Bank of Ireland, to Ulster Bank to Ryanair) has ever attempted this with domestic revenues.
That NAMA is selling loans (today), where all vulture bidders are Section 110s.
That Irish Revenue have issued several rulings to help the vultures Section 110s by-pass domestic anti-avoidance rules.
That these structures would collapse (US IRS would attack them) if the Charities were banned from helping them.
(note, despite offering no research, both articles "threw out" specific "facts" to try and discredit / soften the scandal).
Read Cliff's article again with the above in mind (and re-read John McManus' as well).
(and the threat of major litigation specific Dublin tax partners face - who most likely wrote Cliff's article for him).
Beckett may not have been a businessman, but he understood Ireland and the Irish psyche.