EU Anti-Competition Angle - the Government's (and Vulture's) Sum of All Fears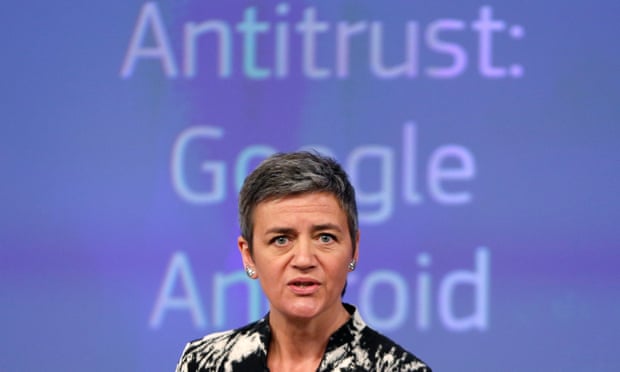 As with Apple, the ultimate resolver of this scandal might end up being the EU.
The EU Commission is already taking a case against Ireland regarding the fact that US MNCs like Apple and Google, despite running up to 50% of their business through Ireland, pay total Irish tax rates of near 1%. Because the Irish Revenue won't enforce its own Irish anti-avoidance laws against US MNCs (and charge the full treaty rate of 12.5%), the EU Commission is charging that situation is really an illegal state subsidy to US MNCs in Ireland by the Irish State.

In addition, the US IRS is currently investigating some of them for their "quasi-stateless" situation (despite being technically "resident in Ireland"), and are looking to use US anti-avoidance law to show that payment of such tiny Irish taxes proves that they are not "effectively" Irish resident (i.e. the US IRS can read Irish tax law and see that what US MNCs are doing runs foul of Irish anti-avoidance law, and because the fine upstanding Irish Revenue does not prosecute, it must be because these MNCs are not "really" resident in Ireland).
These two factors is why you have seen Irish GDP (and corporate tax take), skyrocket lately, as the US MNCs are "forced" to more fully commit to Ireland, and pay proper Irish taxes, to shield themselves from the EU and US IRS.
The EU has incredibly strong powers under Anti-Competition law, and a ruling against the US MNCs will see billions (literally) in Irish back taxes refunded to Ireland (hard to believe we need the EU to force this), however it will come with major fines to Ireland (also in the level of billions). It is not clear how these two amounts will balance out.
I believe that Sinn Fein have asked the EU Commission to investigate the zero-tax status of the ten vultures in Ireland under the same Anti-Competition laws (i.e. unfair subsidy vs. say Bank of Ireland).
What is interesting here, is that if the EU make a ruling that they will take the case (they already have a full legal team in Ireland on the US MNCs case, especially Apple), then it will take years. Unlike a US MNC, which carries on in perpetuity, the vultures will have to inform their investors (the Limited Partners, or L.P.s) in the relevant funds that invested in Ireland, of this contingent liability, and that they should reserve up to 30% of their cash returned, in case the EU demand repayment of unpaid Irish taxes in the future.
This will be a problem for the L.P.s, and particularly when they get their own lawyers to investigate and realilse that their gains were made avoiding all Irish taxes. These L.P.s are major US teachers and fireman pension funds. Such a situation is not going to look good for the vultures, and will leave them in a very tricky position.
Irish Times: Ireland awaits Apple ruling as Brussels tightens tax screw
irishtimes.com/business/economy/ireland-awaits-apple-ruling-as-brussels-tightens-tax-screw-1.2662370?mode=sample&auth-failed=1&pw-origin=http%3A%2F%2Fwww.irishtimes.com%2Fbusiness%2Feconomy%2Fireland-awaits-apple-ruling-as-brussels-tightens-tax-screw-1.2662370
Sinn Fein: Carthy questions ECB on tax avoidance by vulture funds
sinnfein.ie/contents/40209
---
Of course if Margrethe Vestager wants to knock off some "low-hanging fruit"' then taking a look at the tax-free Section 110 quasi-banks, like Cardinal Capital, is a good start:
Cardinal Capital Group - clear case of illegal state aid to a domestic Irish lender
thepropertypin.com/viewtopic.php?p=890888#p890888