The arrogance of this knobhead is truly breathtaking. Personally, I think he and his odious ilk should be housed in a good old-fashioned debtors prison, modelled on Newgate circa 1800.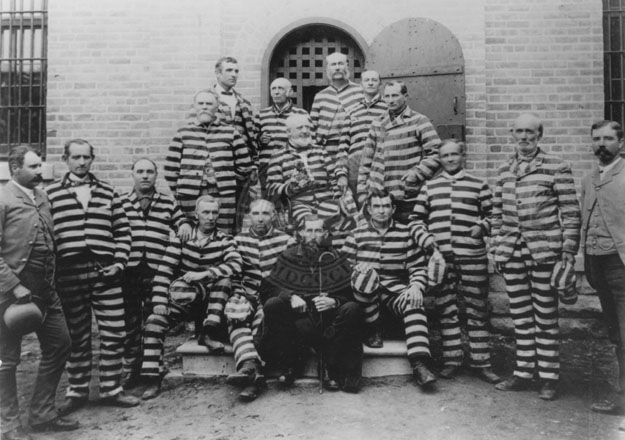 oh the horror of it.imagine having to live in a 3 bed semi,put him in one of those shoeboxes he and his ilk built.
It's simple really.
All this 'treatment' can be avoided if the debt is repaid.
Pay back your loans or shut the fuck up, you obnoxious prick.
Property prices not to rise for 15 years
More stoking of public rage?
He should stand up for himself… what is he, man or jelly?
NAMA treating *all *developers like dirt?
Not sure if I've seen any Maple10 properties foreclosed on.
Tell me I'm wrong.
Easy to dismiss a pompous piece
But when you look at this comment:
In the context of this thread/article in the same edition of the Indo
Those who made hay in the boom got plum NAMA jobs
viewtopic.php?f=50&t=43130
The very same people who were dancing to his attendance in JLL/ Savills/ Anglo/ BOI /WK Nowlan trying to rent him money/sell him services and obviously agreeing he was a superstar with great insights have now been invented into NAMA Portfolio Managers.
You have to ask why are NAMA Portfolio Managers putting stuff into receivership?
Because its in default obviously
but importantly
Because Receivers do exactly as they're told by NAMA and the Portfolio Managers like to micro manage. Disastrously so.
He is right about Receivers not being experts and spoofing up their property skills. And a whole new industry has popped up to earn a crust advising Receivers/NAMA
namawinelake.wordpress.com/2010/ … -property/
He is right in that it is like watching a slow motion car crash
Time for a new metaphor ( or rework ) perhaps : Whenever one property professional is being roasted, there will be another one to turn the spit.
I see David (AgastoDev) Agar has an alter ego, and no doubt he slips into a handy phone booth in the Mullingar area to don his super cloak and wreak his super vengeance on his arch enemy Namaman.
Well, maybe he's not super and is only a Meare Earl but he does supper - tea & "home baked goods" Monday to Friday 10am to 5pm. I'd imagine the only thing an earl would do with a Cortina is go skiing there.
Agar used to prowl Kiely's Donnybrook shilling for clients with his notebook in hand in the mid 90s.
On the other hand, behaved like a tosser to anyone that he didn't consider a viable worthy person, meaning potential future high net worth property developer type. Generally, underlings, secretaries and other plebs and no-bodies were not worthy of his company.
An overfed arrogant fat tosser. In my opinion, of course, which is only based on observing the guy in action, and having being on the receiving end of his rudeness.
I love the throught of Agar and his buddies all allocated a ghost estate in Leitrim on the social.
But his point about the NAMA advisors is completely valid.
telegraph.co.uk/finance/news … swaps.html
RBS's Irish subsidiary last week agreed a settlement with Dublin-based businessman David Agar that will see it write-off swaps and loans worth €30m as well as covering Mr Agar's legal costs, which are believed to total about €1m.
Funnily enough I heard that he may well make the news over the next few months. I doubt if NAMA have Frankeens book all the same.