Uh-oh - it's too late to leave the party, well, it is when you are so drunk you can't walk.
afr.com/real-estate/auction … 925-h15tq0
apparently regulation is 'acute' -
Vermin
afr.com/real-estate/melbour … 812-h13v0u
amp.9news.com.au/article/b99fbe … e8e02e0f23
news.com.au/finance/economy … 1223ae1743
While the overall average is much less, some individual postcode areas have dropped by around 15 - 27 or so %
smh.com.au/money/investing/ … 506od.html
Sydney:
smh.com.au/money/investing/ … 506b5.html
Check out the cool tool on realestate.com.au
Lets look at St Kilda on it…
realestate.com.au/neighbour … 2-vic?cid=
Scroll down to the "Median property price" heading, look at the trend for the last few months - since June prices have been below 1 million and as of September 2018 the median is $865,000.
Change the chart from monthly to annual - the latest number is December 2017 - I reckon the chart must need a full year to auto expand another year which is why on the monthly we get the month just gone etc. Anyway the Median price as of December 2017 was $1,367,500
Eye watering with plenty of more room to drop. In 2013 house prices were $590,000 - which is where it dropped to (from highs of $727,750) after the last temporary drop in prices with were ramped back up by various things that just wont help this time.
Site repo'd in 2014, new owner started work on it a couple of weeks ago and displaced owner then decided to "occupy" the land!
Why didn't make a stand four years ago?
Ben Gilroy prob going on holidays to Oz in the near future.
More than 1 million households in mortgage stress
macrobusiness.com.au/2018/1 … ouseholds/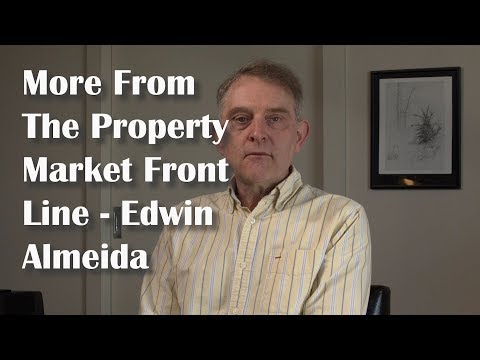 and…people are starting to wonder about deposit safety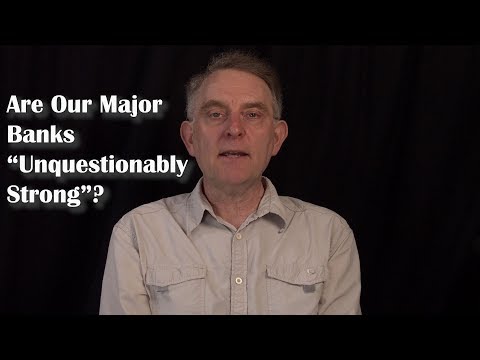 AMP predicting a 20% peak to trough decline in Sydney/Melbourne. Back to 2015 levels they reckon. To sustain a bounce at those levels you would need what? Maybe if rental yields get to levels where they exceed the cost of capital? I think that would require a big discount even if interest rates drop. Even then, value investors would be looking for a decent risk premium before taking the plunge. Lenders are likely to get a whole lot more selective in who they lend to.
afr.com/real-estate/amp-cap … 018-h16sdp
Has any country other than China ever ended up on the winning side of one of these deals ?
I dont get it
Are they on about future lending?
Can I assume they have packaged all there existing (billions/trillions) loans to third parties i.e. you and me and pension funds?
Really interesting perspective about retirement develops at the 40 minute mark, I hadn't thought about the inability in a falling market to raise the downpayment that developers would need to begin.
I reckon the Irish Fair Deal scheme could be adapted further to bridge that gap. It would actually allow people stay out of nursing homes longer if they can transition to a semi independent living developments.