18 Kenilworth Square North, Rathgar, Dublin 6
€2,495,000 - 5 Bed End of Terrace House 427.3 m² / 4599 ft² For Sale
myhome.ie/residential/brochure/18-kenilworth-square-dublin-6/3153396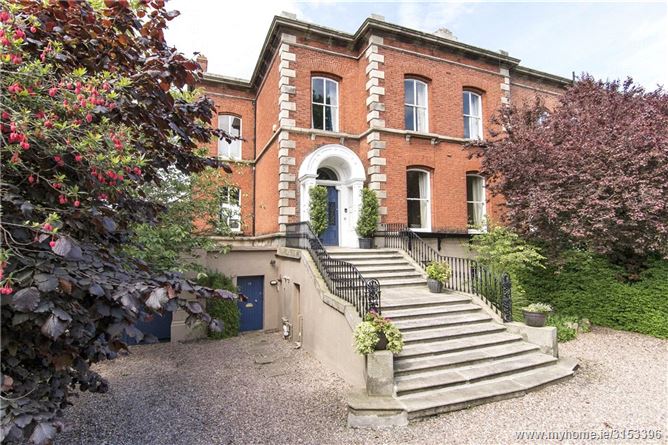 Price drop by 100k to 2.495m
Very unusual "small" drop for a house that has been up for so long now (almost 2 years) and no takers.
i.e. I would doubt that it has not sold for 2 years (right through the Dublin mini-peak of 2014), due to 100k ?
However, a reflection of how thin the Dublin market is above 2.5m, and that if it is not right (top road, good gardens, right aspect etc.), then it can go nowhere until much bigger price reductions are made. (in contrast, Dublin high-end houses on top roads, with great gardens and right aspect, and in walk-in condition, can sell quite briskly, imho).
House is in decent condition and the location is fine - not a premier road but certainly not a downmarket road either.
Garden might be a bit small for a c. 2.5m house (muse house long sold off), and it is north facing, and has a tall terrace further overshadowing it.
I would guess that this will need another 150k to shift at c. 2.35m level.
Worst case would be c. 2.25m (15% reduction from original).
Original Irish Times June 2014 Article - Restored Rathgar redbrick for €2.595m
irishtimes.com/life-and-style/homes-and-property/new-to-market/restored-rathgar-redbrick-for-2-595m-1.1836831