92 Merrion Road, Ballsbridge, Dublin 4
€1,195,000 - 6 Bed Semi-Detached House 264.8 m² / 2850 ft² For Sale
myhome.ie/residential/brochure/92-merrion-road-ballsbridge-dublin-4/3099214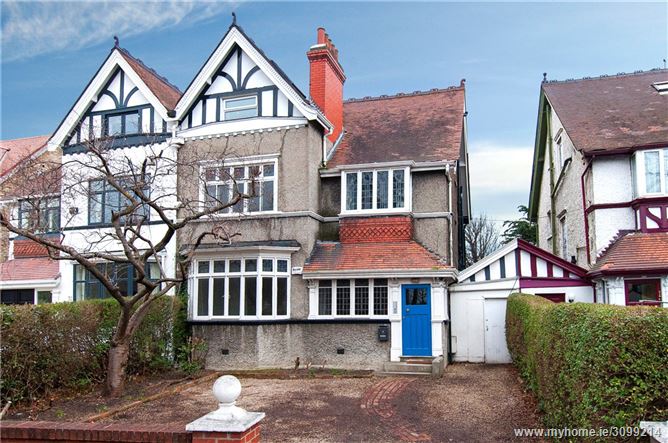 92 Merrion Road has posted a price drop from 1.35m to 1.195m
An interesting situation this, almost laboratory conditions as two neighbouring houses come for sale over two years apart.
90 Merrion Road Ballsbridge (it's semi-d neighbour on left in picture above, post its re-fit), came to the market in April 2013 via DNG.
There was some confusion re asking for 90 Merrion Road, but DNG eventually set it at 1.1m
90 Merrion Road appeared on the Property Price Register two month later for 1.3m
Date of Sale: 07/06/2013
Price: €1,300,000.00
While neighbouring 90 Merrion Road was in slightly better shape than 92 Merrion Road in April 2013, it was also a major re-fit job (mould in bedrooms + tiny old kitchen etc.). You could have just about lived in 90 Merrion Road if you had to. Otherwise the two houses are pretty identical in structure, site size and back garden. (There still is a picture of 90 Merrion Road pre re-fit in April 2013 on myhome.ie, and its looks pretty similar to 92 Merrion Road today).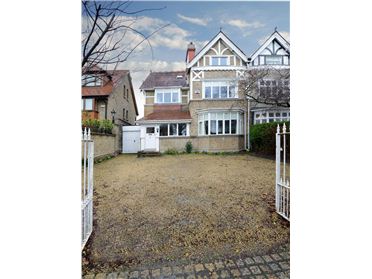 The new owners of 90 Merrion Road have done a very nice re-fit including a major extension in the back (which it needed).
In the photo below taken from the two back gardens, 90 Merrion Road is on the right in its newly re-furbed state.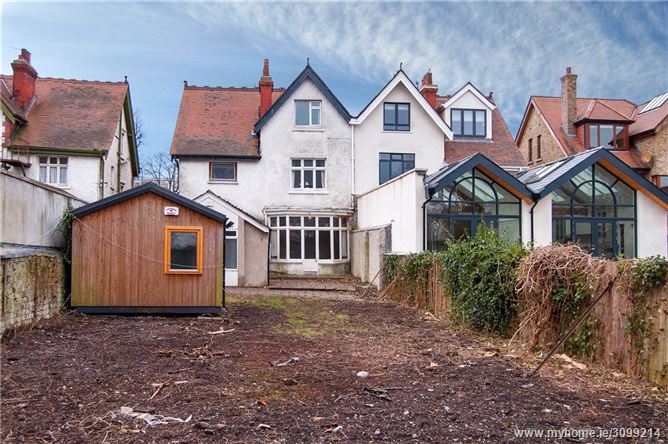 More than two years on, not a whole lot has changed pricing wise for 90 & 92 Merrion Road, Ballsbridge, D4
(now you will never see an Irish Times or Irish Independent article on that - pure heresy !)
PS - I wonder if this is why 76 Merrion Road (few doors down), closed out recently.
92 Merrion Road has an almost identical length + width of back garden as 76 Merrion Road.
76 Merrion Road has a prettier front (in my view), but is spread over 4 floors (vs. 92 Merrion Road is over 3 floors).
76 Merrion Road has been re-fitted, but it is not an expensive re-fit (despite the Irish Time's "bubble speak" article re 1m re-fit).
For c. 500k, you could bring 92 Merrion Road to same size as 76 Merrion Road (3,800 sq ft.), and re-fit as per 76 Merrion Road.
And, at the current asking price, you would still have almost 1m left to spend in the shops and restaurants of Ballsbridge vs. 76 Merrion Road ?
thepropertypin.com/viewtopic.php?f=23&t=41114&start=30