To kick it off, a newly listed holiday villa on Costa del Glasnevin:
http://myhome.ie/residential/brochure/1 ... 11/3316167
14 SYCAMORE ROAD, Glasnevin, Dublin 11
€600,000 - 5 Bed Semi-Detached House 190 m² / 2045 ft² For Sale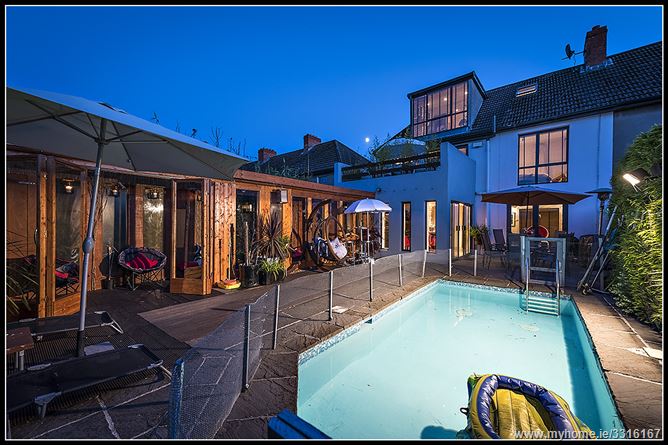 Nothing wrong with the house per se - looks like a solid family home by all accounts and probably a fun place to live, but just in awe at the whole thing. From the terrace off the bedroom to the outdoor pool, it is quite literally a holiday villa plonked in Glasnevin!
Complete with guest accommodation (2 bed mews) to the rear.