I think there'll be disruption, I read recently that there's 7.000 Irish companies entirely dependent on the Irish sea economy, however we do have at least plenty of options for replacement within the EU.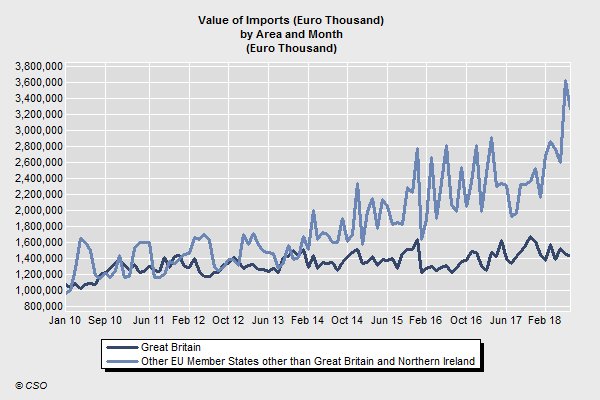 It's actually been GBP devaluations, especially in 08/09 that forced many Irish exporters to expand beyond the UK entirely so I expect little disruption for them, it will most probably reduce Irish exports to the UK into single digits.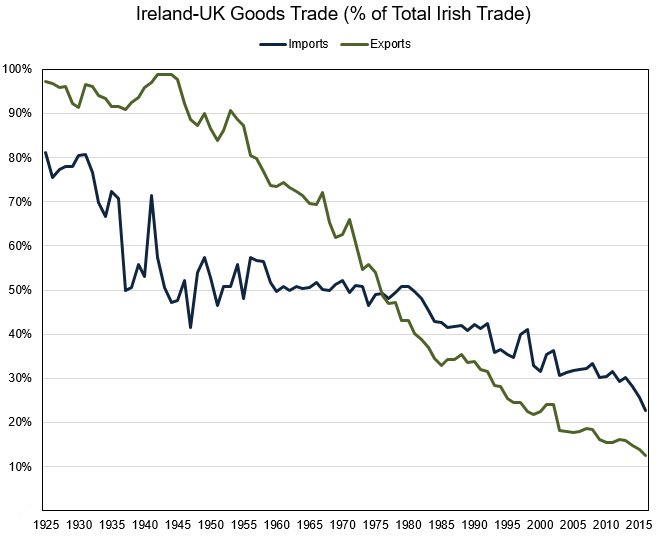 Maybe the top end of the Dublin market might see a bounce from executive staff establishing a domicile address but I can't see there been a mass exodus, unless there's widespread civil disruption in Britain, a scenario that isn't countenanced in Ireland, but from currently living in north England I think it's a real possibility.