After six years of investigation, GSOC produce a 36 page nothing-burger on Ian Bailey's complaints about the investigation into the Toscan du Plantier murder. Amazing amounts of vital evidence in the biggest murder case have gone AWOL:
Quote:
The missing exhibits included:
a) a blood-spattered gate taken from close to where Madame Toscan Du Plantier's body was found,
b) a French wine bottle found four months after the murder in a field next to the scene,
c) a black overcoat belonging to Ian Bailey,
d) the original memo of interview of Jules Thomas following her arrest in 1997,
e) an original witness statement from Marie Farrell provided on 5 March 2004,
f) an original witness statement from Jules Thomas dated 19 February 1997
In total 139 original witness statements were either missing or not held by the garda Síochána.
To top this litany of inexplicable failure, GSOC found that many key pages had been physically ripped out of the Jobs Book (the contemporaneous Garda record of the investigation ).
Nonetheless, GSOC concludes that all this shows is "a lack of administration and management of the incident room (even when viewed through the lens of the time) as opposed to clear evidence of malpractice or corruption."
What a relief! Otherwise there'd be another six years wasted trying to pin "malpractice" on some serving Garda who would later be pensioned off just before any final decision.
What orgy of incompetence could rise to the level that GSOC would deem "malpractice" ?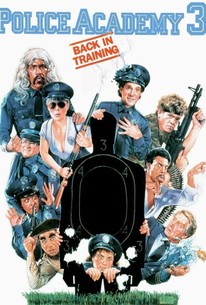 And, of course, nothing on earth will get GSOC to say "corruption". As usual, we are told they found "no evidence of high-level corruption" and, hey presto, the media treats this as "no corruption". The Indo and the IT haven't even bothered to report this but RTE has a quote from Frank Buttimer, Bailey's solicitor:
Quote:
He said making a complaint to GSOC appeared to be a completely wasted exercise on the part of Mr Bailey.

Speaking to RTÉ News, Mr Buttimer described GSOC as a toothless organisation which lacks the appropriate investigative powers and is not fit for purpose.
https://www.rte.ie/news/ireland/2018/08 ... -plantier/