wii4miinow wrote:
snaps wrote:
Strange goings on @ Tesla ...
Tesla chief Elon Musk accuses worker of sabotage
https://www.bbc.com/news/business-44531777
Quote:
In an email to staff, Mr Musk said an unnamed employee made unspecified coding changes to its manufacturing operating system and sent sensitive data to unnamed third parties.
From what I saw after reading the reportedly fully message as was written by Elon the empoyee did admit to wrongdoing.
So, this is not about Elon accusing someone.
It's more about Elong describing that someone made an admission about wrongdoing at the company.
You can't beat the Irish ability to twist words....
Teslas actions look remarkably like a SLAPP lawsuit under the guise of proprietary information / NDA infringements. The person who they are suing looks like they were trying to collect physical evidence for a whistle-blower / wrongful termination lawsuit.
Given all the other stories coming out of NUMMI in Fremont and HQ in Palo Alto recently Tesla is well into the Thernaos trajectory. Just a few year behind. Exactly the same sort of scam. The recent very unsubtle hints that Musk was dropping that the state should bail him out tell me that the state will be shoveling a few hundred million his way. To add to the billions already wasted.
In other news, Autopilot is still causing accidents and killing people. The accident in a south suburb of Salt Lake City recently being the most embarrassing failure. Perfect road conditions. Perfectly aligned well marked controlled intersection. Yet Autopilot still accelerated the Tesla into back of a firetruck stopped at a red light. The firetruck was bright red (not a yellow one) and had a large American flag on the back of it. Not exactly inconspicuous or scene low contrast.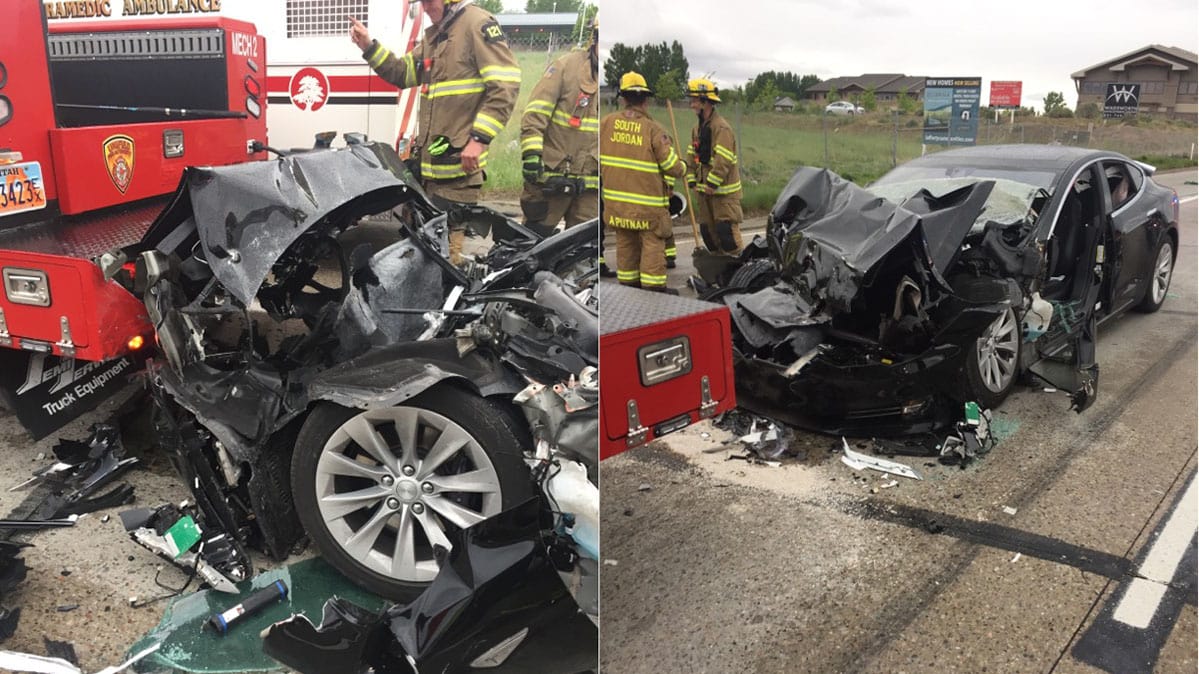 https://www.consumerreports.org/autonomous-driving/another-autopilot-crash-highlights-limitations-of-driver-assist-systems/
And here is a video of just how well Autopilot deals with the 101/85 HOV lane offramp in Mountain View. Where a Tesla killed a guy from Apple.
Thats typical 101 South traffic and that is the HOV/yellow tag exit for 85 West. Us non special people who dont qualify for yellow tags for single occupancy vehicle would be driving in the far left right for the 85 West transition.
From a CV/ scene recognition point of view and given the ultra high density GIS database info for that area that is an epic fail. Also remember this is on a freeway route that is the alternate route from Tesla HQ to the NUMMI plant. So would have been driven many 10k times by Tesla vehicles to populate their own GIS database. When it comes to product liability Autopilot is now well into criminal negligence / conspiracy territory. So if / when prosecuted execs will go to jail.
The only question now is when Tesla shuts down, just how much taxpayer money is lost, and if Musk eventually goes to jail for the fraud. Delorean produced thousands of cars that worked yet it eventually proved to be a giant fraud. Although more inadvertently than through initial intent. Whereas Tesla was always just another dot com scam company. Which is the only kind of company Musk has ever run.